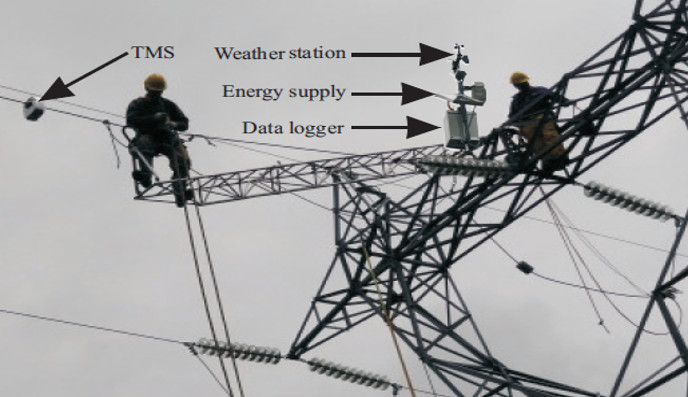 Ampacity
GTEA has carried out a comparison between IEEE 738:2012 and CIGRE TB601. Continue reading
Study of Different Mathematical Approaches in Determining the Dynamic Rating of Overhead Power Lines and a Comparison with Real Time Monitoring Data.
Comparison between IEEE and CIGRE Thermal Behaviour Standards and Measured Temperature on a 132-kV Overhead Power Line.
A Comparative Study of Electric Load Curve Changes in an Urban Low-Voltage Substation in Spain during the Economic Crisis (2008–2013).
Methodology for the Low-Cost Optimisation of Small-Wind Turbines.
Aportaciones al Modelado del Transformador en Alta Frecuencia.
Power Quality. Monitoring, Analysis and Enhancement.
Operational Aspects of Dynamic Line Rating. Application to a Real Case of Grid Integration of Wind Farms.
A Comparison of Mechanical and Ultrasonic Anemometers for Ampacity Thermal Rating in Overhead Lines.
Differences Using Measured and Calculated Solar Radiation in Order to Estimate the Temperature of the Conductor in Overhead Lines.
Teaching Innovation Projects
Development of a Virtual Platform for Simulation of Electrical Systems (DEVISI).
Application of a System for Automatic Response to Monitoring and Improving the Participation of Students in the Classroom (APOYA).
DYNELEC: Dynamic Management in Lines, Fail Analysis and Quality of Supply in Distribution Viesgo Network.
SPADI: Predictive System for Dynamic Management of Overhead and Underground Power Lines.
REDACTIVA: Innovation on Isolated Neutral Distribution Grid Automation .
Methodology for the Calculation and Prediction of Ampacity on Overhead Power Lines According to the Choice of Critical Sites.
Method and System for Direct Measurement and no Contact of Surface Temperature in a Cable
Control System of Comsuption of Electric Energy in User Instalations.
School of Industrial and Telecommunications Engineering (ETSIIT)
Floor: -2 Office: S2-55
Santander, Spain
Government Building, University of Cantabria
Floor: +1 Office: 212
Santander, Spain
mario.manana@unican.es
School of Industrial and Telecommunications Engineering (ETSIIT)
+34 942 201370
Government Building, University of Cantabria
+34 942 201008