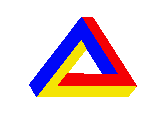 ---
www.araujo.tk
I am a Professor at the Department of Mathematics, Statistics and Computer Science of the University of Cantabria. My interest is mainly in Functional Analysis and its border with General Topology.
---

araujoj@unican.es
---
Research areas:
p-adic analysis.
spaces of continuous functions
---
My teaching duties concentrate on areas such as spaces of functions and measure theory.