Location

The session will be held in Assisi (Italy), one of the most famous places of Italy. Assisi is a unique medieval town located 25 km east of Perugia, the capital of the Umbria region known as the "green heart" of Italy. and .


Assisi is 27 kms. southeast of Perugia and 203 kms. north of Rome.

Assisi can be reached by train (three hours) or by car (two hours) from Roma, Ancona and Firenze.

A small airport (Perugia S. Egidio) is located 9 km west of Assisi.

See Travel Information for more details about how to reach the town.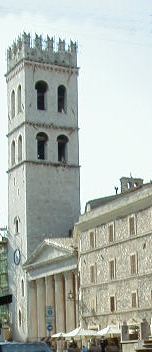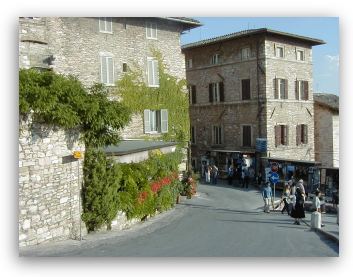 The town of Assisi, with its approx. 25000 inhabitants, is located on a slope of Mount Subasio at approx. 400 m height, in one of the most characteristic spots of Umbria.
The ICCSA 2004 will be held at Domus Pacis, a conference facility close to the Basilica of S. Maria degli Angeli in S. Maria degli Angeli, Assisi, Italy.

Information about the city can be found here (available in English, Italian, French, German and Spanish).