Location
Baton Rouge is the capital of Louisiana, with a metropolitan area population of more than 800,000. It is the home of Louisiana State University (LSU) and located on the Mississippi River, about a one-hour drive northwest of New Orleans. The region is famous for its blues and jazz music scenes, its culinary delights, nightlife and Southern and Cajun heritage.
Some information about Baton Rouge can also be found at:
Travel information in Louisiana is available at:


Conference venue
ICCS 2009 will be held at the historical
Hilton Baton Rouge Capitol Center
in Baton Rouge, Louisiana, USA.
A block of rooms have been reserved at a special conference rate of $119.00 per night. This rate will be accepted until April 24, 2009, at which time rooms and rates will be based on availability. Please reserve your room at the following link:
http://www.hilton.com/en/hi/groups/personalized/BTRCPHF-CCT-20090524/index.jhtml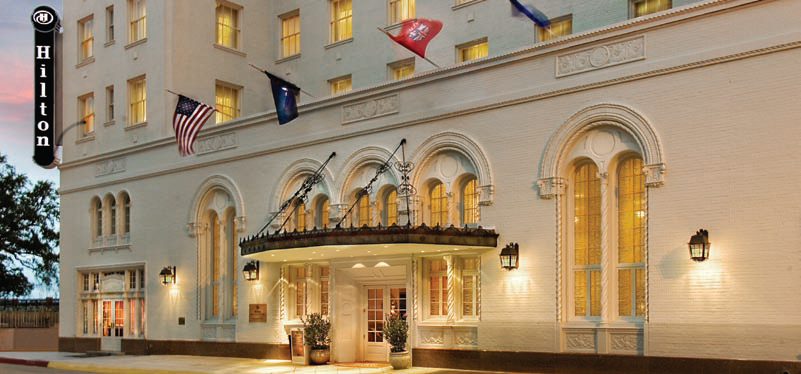 Hilton Baton Rouge Capitol Center
201 Lafayette Street, Baton Rouge, Louisiana, United States 70802
Tel: 1-225-344-5866 Fax: 1-225-906-0595
http://www.hiltoncapitolcenter.com/
$119.00 night (ask for ICCS09 block of rooms).
We advise you to book hotel rooms as soon as possible, as Spring is a busy time for downtown Baton Rouge.
Complimentary airport* pickup and drop-off services are offered by the Hilton Baton Rouge Capitol Center. Please contact the hotel directly to arrange your arrival and departure airport travel needs.
[*This service is only available to and from the Baton Rouge Metropolitan Airport. Please see
local/travel information
for services from the New Orleans International Airport].
Need assistance: contact
iccs_organizers@cct.lsu.edu